_____________________________
Download and Save
Blacklight
to your desktop:
Doubleclick on FSBL.exe.
Accept the agreement
Click on Scan.
Once the Scan is Finished, click on Next.
Click on Exit.
A new document will be produced on the desktop.
called fsbl 2009**********
and a host of numbers.
Open this document with Notepad.
Copy and Paste its contents your next reply.
__________________________
Download but
DO NOT

install yet
.
Avira AntiVir Personal Edition Classic
We don't wan tto add to our problems.
______________________________
Download and install CCleaner
from
here
If you use either the Firefox/ Mozilla browsers, the box to uncheck for Cookies (using ccleaner) is on the Applications tab, under Firefox/Mozilla.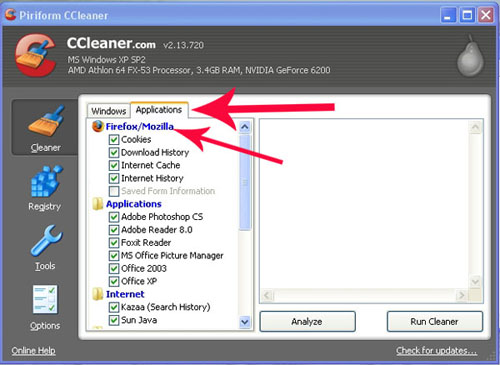 Set Cookie Retention

.
Click on the

Options

block on the left, then choose

Cookies

.
Under the

Cookies to delete

pane, highlight any cookies you would like to retain permanently (those companies or sites with which you regularly visit or do business), and click the right arrow

>

to move them to the

Cookies to keep

pane.

Now run the program by clicking on

Run Cleaner



(

Do not use the Registry function to clean anything with this program. Having anything auto clean your registry is risky

).
__________________________
Next...
With Ccleaner open.
click on
tools
>>
Uninstall
>> highlight
AVAST
Then click on
Run uninstaller
.
See if that does any better.
If that works go ahead and install
Avira AntiVir Personal Edition Classic now.
You can stop here if it worked.
____________________________
If not let's remove it manually and get you a different AV program.
__________________________________________
Download and Run Registry Search
Download (LINK >>>)
Registry Search
(<<< LINK) to your desktop.
Right click on the compressed RegSearch folder, and choose "Extract All". In the box that pops open, click "Next", then "Next" again, and then "Finish". You now have another RegSearch folder on your desktop.
Open the new folder, and double click on

regsearch.exe

In the top window copy/paste the following line

Click OK and Registry Search will scan your registry for the file(s), and a Notepad box will open with a report.
Please save the text file at you desktop and call it found-entries.
Paste the results in your reply
If you don't provide this I will asume you had gotten Avast to uninstall.
_________________________
In your next reply I would like to see:
A new HJT log
The report from Blacklight